Canvas Edge Options
Updated 2 years ago
We have three different options for the edge treatment of your Canvas Print. The Mirrored Edge is the most popular and works best with the majority of images. The Coloured Edge is the next most popular, providing a nice finished look for images that are not well suited to the Mirrored Edge. The Wrapped Edge is best selected for photos with a wide buffer around the intended subject matter, as you lose the perimeter of the image to the sides of the canvas in the wrap for the Wrapped Edge option.
Please see this handy graphic on our edge options for a visual guide: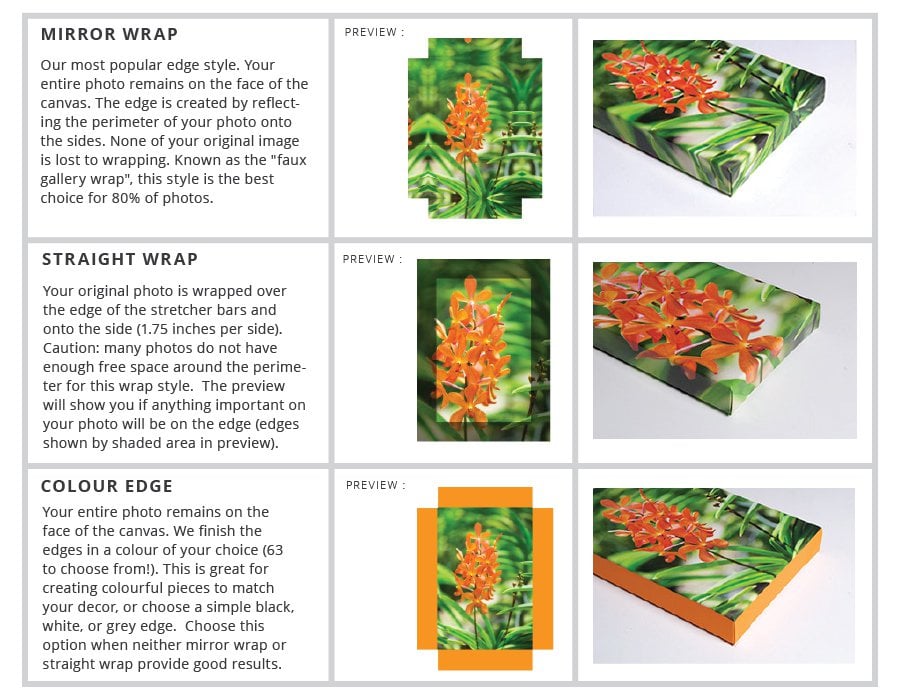 Was this article helpful?