Step-By-Step Order Guide
Updated 2 years ago
Placing your order with Posterjack is quick and easy! Here is a handy guide to the 7 simple steps to ordering your custom photo art!
Click "Create Now".
Select your product collection.

First, click on the product collection.
Then, choose your product.
Select your size. If you do not see your chosen size listed in the "Popular Sizes" you can click on "View All Sizes" to bring up the full size list. Simply click on the different Aspect Ratio categories to view the different size options.
Upload your image.

Click "Upload Photo"
Drop your image into the upload box, or click on the plus sign to pull up your file explorer window. If you are selecting from your file explorer, find the file, and select it.
Click "Upload".

Crop and customize.
Select your frame or hanging option if you are wanting to add that to your print.
Click "Add to Cart".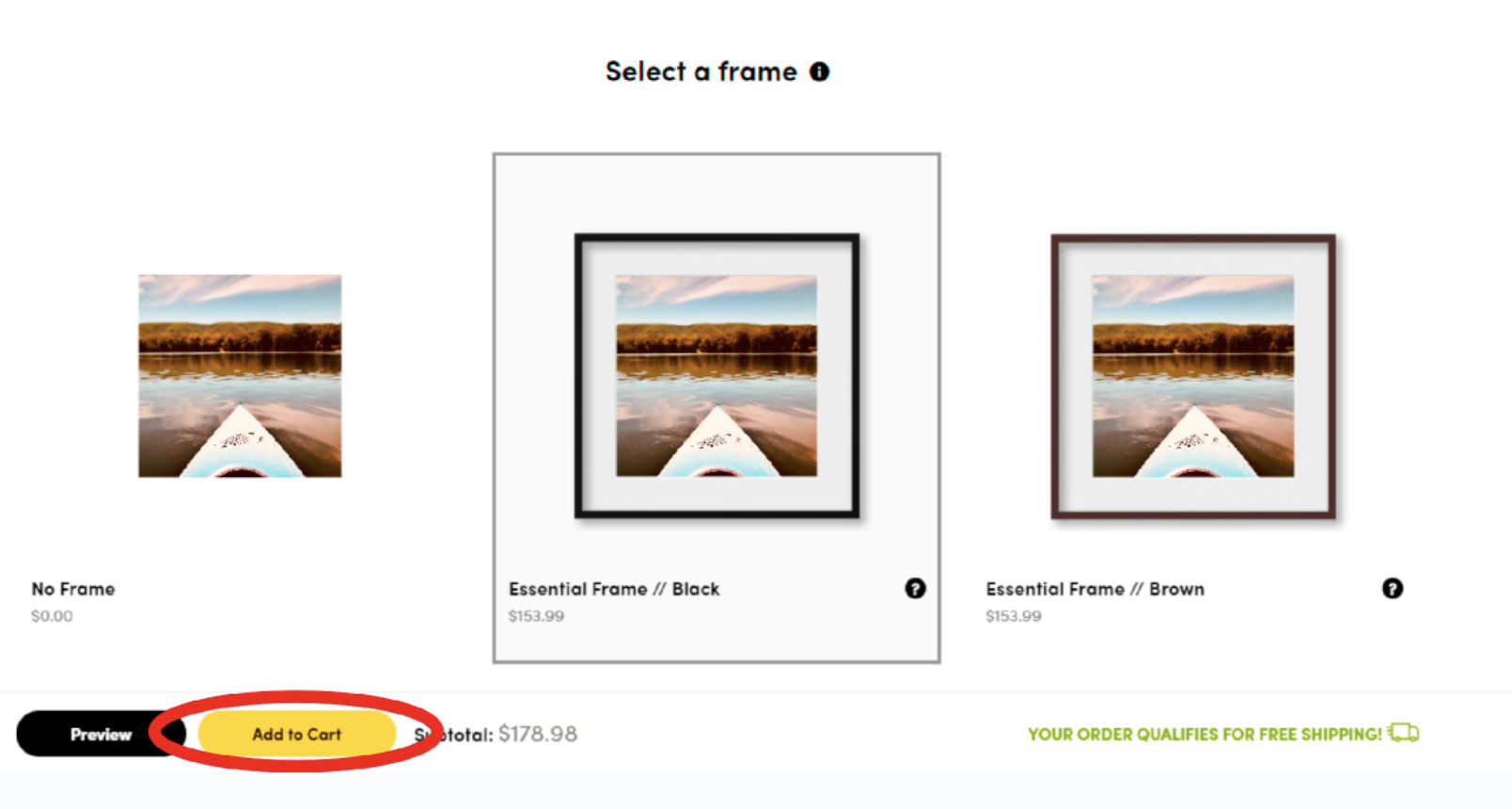 Was this article helpful?